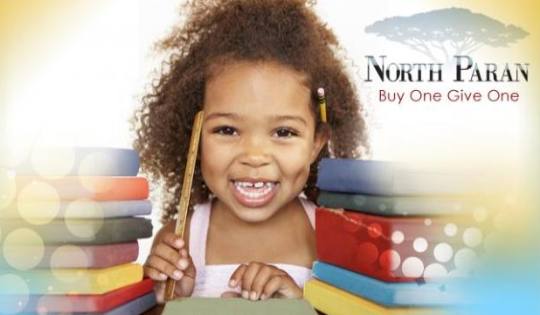 February is Black History Month and what better way to appreciate African-American history than to help give back to thousands of  children in need of books. For every book purchased on NorthParan.com,  you can do just that:  donate a book to a child in the African-American community.
The site[North Paran] was formed with an eye toward philanthropy: North Paran donates a new book to a child in need for every book sold on the site. To make the donations, North Paran partners with non-profit organizations in the United States and abroad to find children who do not have access to new books.

The Mission

At North Paran, our goal is to get a book in the hands of every child in our community who doesn't have one. To accomplish this, we have come up with a simple formula: For each book we sell, we will give a new children's book to a child in an impoverished community. In essence, we are asking you to join us in our mission. You can use your purchasing power to make a difference. Buy One…Give One.
Website:NorthParan.com