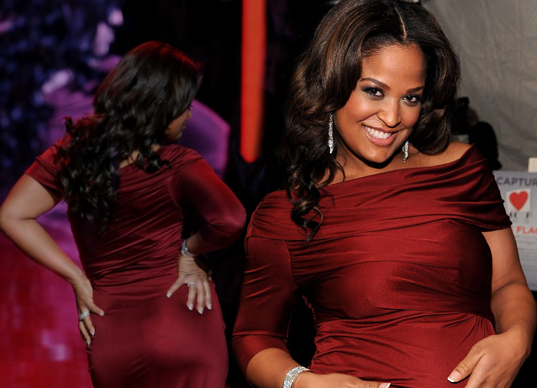 *"I shake my little tush on the catwalk"*
Boxer Laila Ali sashayed  her baby bump at the Heart Truth's Red Dress Collection 2011 during Mecerdes-Benz fashion week on February 9, 2011 in New York City.
Laila Ali, who is due next month, took part in the fashion show to help raise awareness for heart disease.
She said to Access Hollywood right before the fashion event, "I'm looking forward to being the only pregnant girl in the fashion show with my red dress," she laughed. "I'm gonna strut my stuff… down that runway and it's always great to be a part of something that's for a good cause. Heart disease is the leading killer of women and I'm just happy to be a part of this event."
Laila is already a mom to son Curtis Muhammad, 2, with husband and ex-NFL star Curtis Conway.
Tons more pictures below!