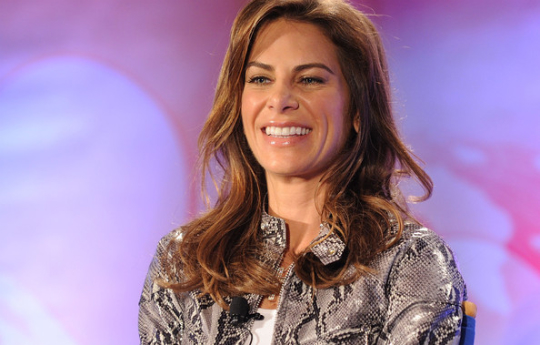 Biggest Loser star Jillian Michaels is ready to become a mom. In fact, Jillian has announced that she is going to take a year off of television so that she can "start a family".
"I want to start a family," Jillian tells Access Hollywood. "I'd like to take a year off of television and really focus on – I'm in the middle of the adoption process – and really focus on that and hopefully becoming a mother in the next year and putting all my energy into that for awhile."
She adds, "I've completed all of my paperwork; I've had all my physicals; I've been checked by the FBI – you have no idea!," Jillian told Access. "Now I wait for a referral. That could be anywhere from six months to a year. I'm in a pilot program for the Democratic Republic of Congo so we'll see."
"Then you get your referral and then you have to try to bring your kid back home," she continued. "So, it's a process… but I'm excited for it!"
Other celebrities who have adopted from Africa include Angelina Jolie and Brad Pitt, Madonna, and Mary Louise-Parker, to name a few.