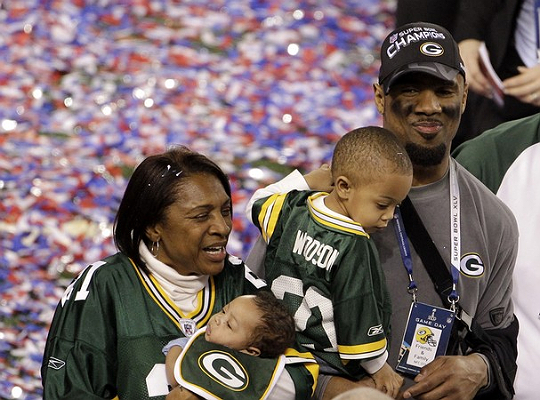 Green Bay Packers' Charles Woodson, right, his mother, and his two sons stood on the field following the Packers' NFL Super Bowl XLV football win against the Pittsburgh Steelers on Sunday, Feb. 6, 2011, in Arlington, Texas. The Packers won 31-25.
Charles said of fatherhood recently, "I'm a family man now," says Woodson, who has settled down with his wife, April, and two sons, Charles Jr., 2, and Chase, born last October. "I love my life. I love it there.

More pictures are below!
Photos: AP Photo/Lynne Sladky