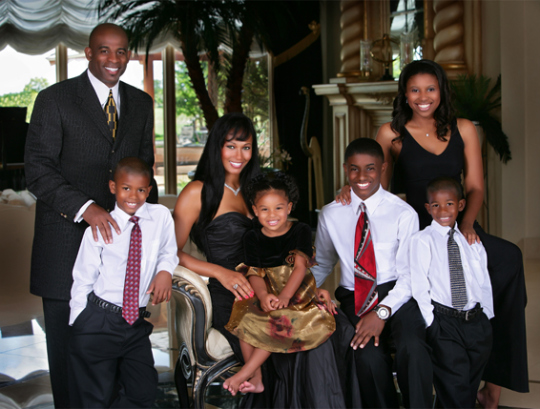 Today's throwback comes courtesy of former NFL player Deion Sanders and his family.
Together Deion and his wife, Football Wives star Pilar Sanders, have three children: Shedeur, 8, Shelomi, 6, and Shilo, 10.  Older children Deion Jr. and Deiondra are from Deion's previous marriage to a woman named Carolyn Chambers.
The Sanders were once featured on the 2009 reality show Prime Time Love.
Click here for recent pictures of the family.  More pictures of the family are below!
Photos: Courtesy of PilarSanders.com