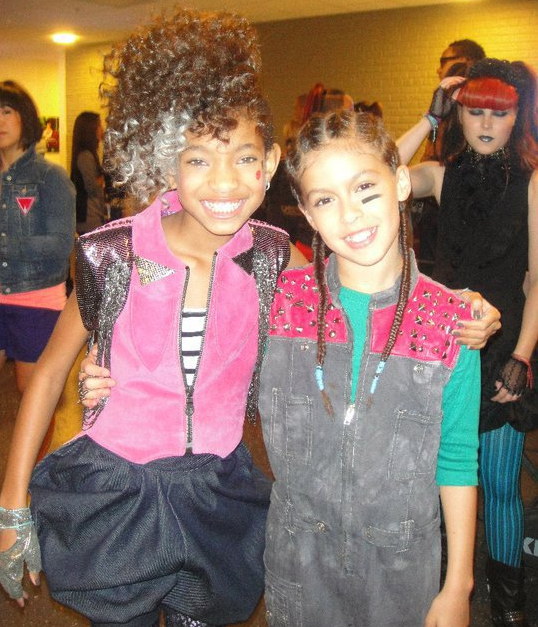 Best Friends Forever(B.F.Fs) Willow Smith,10, and Simrin Player,12, are friends as well as colleagues(these are professional kids after all).  Simrin is a professional dancer who can be seen in Willow's video "Whip My Hair" as well as her upcoming video "21st Century Girl".
PHOTOS: Check out this gallery featuring Willow and Simrin
Simrin can also be seen in Justin Bieber's music video for 'Somebody To Love'(2010), Shakira's 'Waka Waka' video (2010), and many more.
Willow and Simrin chat on Ustream
Website: Simrin's Youtube page
Simrin practicing for "Whip My Hair" video