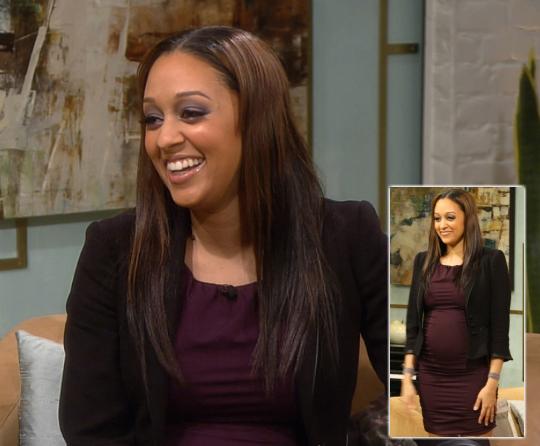 The Game star Tia Mowry showed off her growing baby bump while on Access Hollywood.  While on the television show, Tia talked about her pregnancy and what she plans to name her unborn child:
Instead of opting for a name that starts with "T," a tradition used by the Mowry parents who named all their children, including Tia's twin sister Tamera, with a "T" name, Tia is going for a different letter.

"Actually, we're looking at 'C' [names] – for Cory. That's my husband," the former "Sister Sister" star told Billy Bush and Kit Hoover on Access Hollywood Live on Monday.

Tia doesn't yet know the sex yet of her unborn child, but she's had plenty of people offering their opinions.

"Everyone has been saying, 'Boy! Boy! Boy!' just by the way I've been carrying," she said. "No one has said a girl. So, I can't wait to find out who's inside!"(Source)
Click here if you can not see the video.