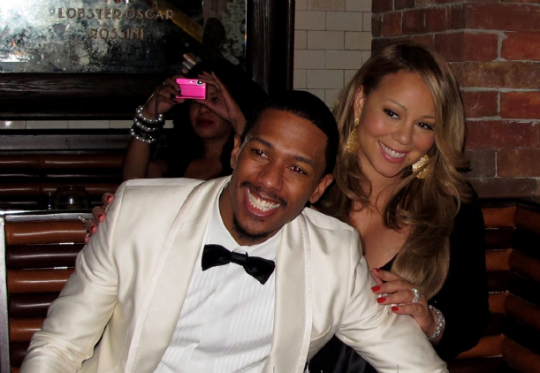 Television personality Nick Cannon is excited about becoming a new dad for the first time.
He tells RadarOnline in a recent interview, "I'm extremely excited about bringing new life into the world. It's a journey every single day. It's something new. I'm nervous. I'm excited. We're just taking it one day at a time."
Cannon, 30, adds that his wife Mariah Carey is in good health.
"She's holding up beautifully. To see this strength! It's a different type of strength to carry around two babies," Cannon says. "She's not even concerned with her aches and pains which I'm sure are great. She's so nurturing right now. It's wonderful. It's amazing to see."
Also amazing is how Mariah deals with her pregnancy cravings.
"I think she's figured out brilliantly that when she craves stuff she doesn't necessarily have to eat it," Cannon says. "When she cooks, she cooks everything from scratch and then the cravings go away. So I get stuck with eating all the food. I'll be gaining weight during this pregnancy."
The twins, who are rumored to be boys, are going to have an interesting-looking nursery.
"Last night we went nursery and furniture shopping," he says. "They're going to have a very interesting layout. We picked a lot of colors and one of the main colors is green."