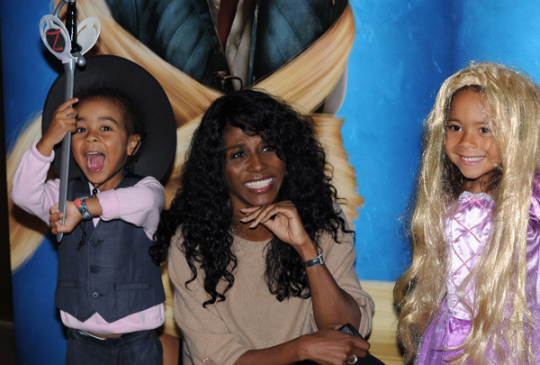 Sinitta with her son Zac,3, and daughter Magdalena,5, attended the UK film premiere of "Tangled" on January 23, 2011 in London, England.
In related news, it appears that the former singer will not be able to adopt her third child, who happens to be the biological sister of her two adopted children.
STORY: Sinitta plans to adopt a third child from the same birth mother.
She tells Britain's Hello! magazine, "I am very, very sad to say that, no, it does not look as though I can have this baby now. It seems that I would need to be able to not work for 18 months to meet Social Services standards and, as I have two children to support, I can't do that."

More pictures below!