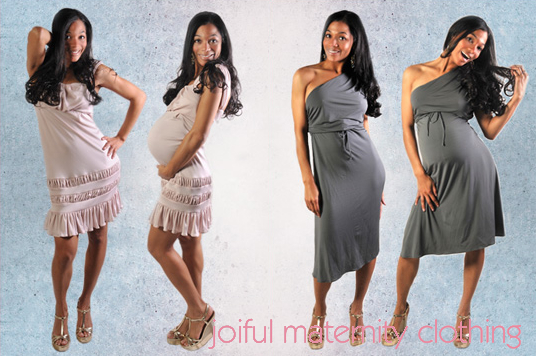 If you are looking for sexy, stylish clothing that you can wear during and after pregnancy, then Joiful Maternity clothing is the right fit for you. Created by Tiffany Burress, wife of NFL player Plaxicco Burress, Joiful maternity is said to be luxurious and fashionable clothing for the mother-to-be.
This collection offers something for every occasion. Whether it's going to the park, to work or a dressy occasion. Many of these pieces can be dressed up or down while continuing to flatter every woman's unique individuality. The greatest feature of the collection is that maternity clothing can be beautifully worn throughout each trimester of pregnancy while continuing to be an elegant addition to the attire of women after delivery. Our belief is that maternity wear should last throughout your entire pregnancy and afterwards.
Tiffany and Plaxico welcomed their second child together in November of 2009.
Website: JoifulMaternity.com