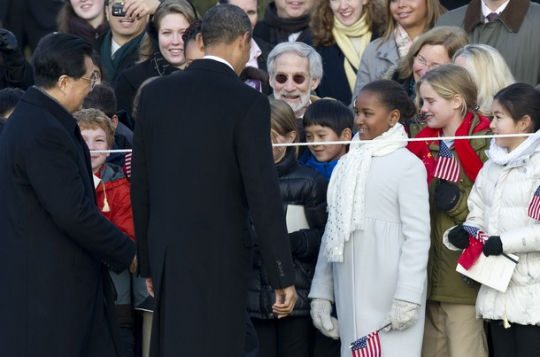 Nine-year-old Sasha Obama got the opportunity of a lifetime this week when she got a chance to test her developing Chinese skills with Hu.  Who? The Chinese president Hu Jintao, that is who!
According to Ben Rhodes, a White House deputy national security adviser, Sasha and her classmates are studying Chinese.
"She's under 10 years old and they're studying Chinese, and she wanted to have the chance to practice her Chinese with President Hu," he says.
Sasha, along with several of her classmates, attended Hu's welcoming ceremony on the White House lawn on Wednesday morning. Click here for the pictures.