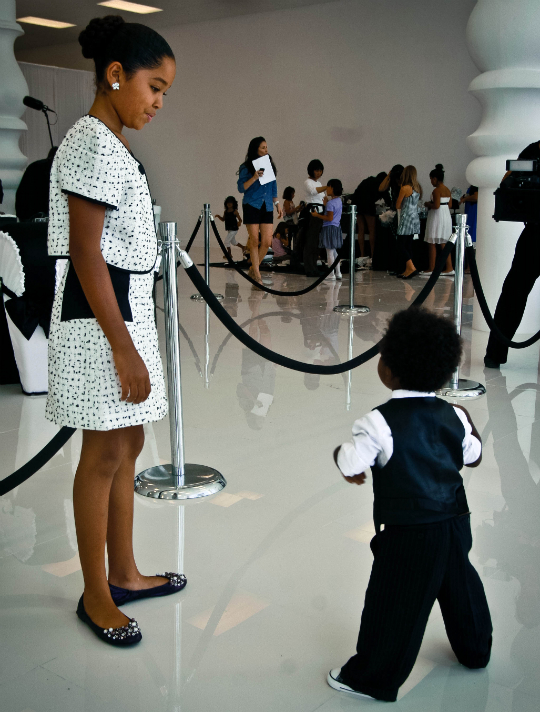 Ming Lee Simmons was born 11 years ago today  to model and designer Kimora Lee Simmons and media mogul Russell Simmons.
Her mother Kimora Lee Simmons wrote via twitter today, "Happy Birthday Ming Lee!!! 11 yrs ago today we were welcoming u n2 the world! Where did the time go so fast?!! So sweet+smart! Mama's proud! We luv you so much! May all ur dreams cme true[sic]!"
Ming, who appears to be a budding fashionista, is big sister to her little sister Aoki Lee,8, and brother Kenzo Lee ,two in May.
Photos: Click here to check out other birthday boys and girls!
Photo:GlobalGrind