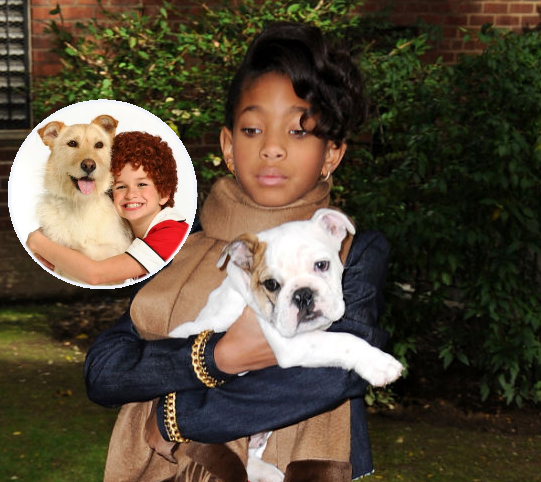 Will Smith may be gearing up to produce a big screen remake of the musical Annie and it may star his daughter Willow Smith,10.
According to Variety, "In his latest keep-it-in-the-family move, Will Smith is exploring with Sony the potential for a remake of the musical "Annie," with daughter Willow as the star, sources say.  Smith, who developed "The Karate Kid" starring his son Jaden, would produce through his Overbrook shingle.  While details about the "Annie" retooling are still in development stages, rapper Jay-Z, who worked with Willow on her pop hit "Whip My Hair," is in talks to collaborate on the music."
What do you think?  Could you see Willow playing the "hard-knock" life  role of Annie?