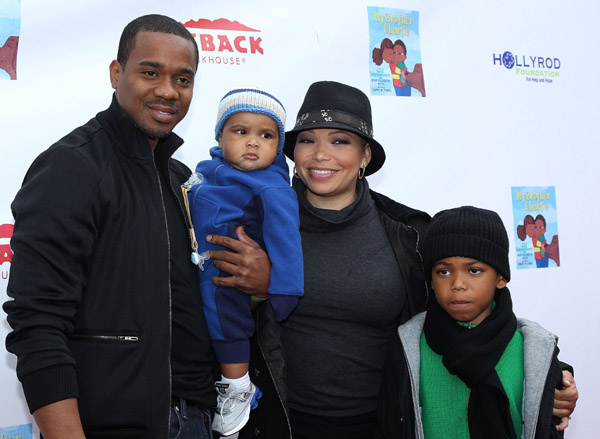 Actress and singer Tisha Campbell-Martin has teamed up with Yoplait to encourage healthy living among women. Recently, the mom of two sat down with Essence magazine to talk about her new partnership, her kids Ezekiel,1, and Xen,9, and much more.
On shaping a healthy lifestyle for her family:
As a family, we all have different [dietary] needs, so I try to be as creative as possible in the kitchen, especially when I'm preparing Xen's food. He can have his treats, but he knows that he has certain allergies, too. Also, he was diagnosed with autism, so he doesn't eat gluten or casein.
On her current health:
[Being in good] health is really important to me. Right now, I'm [battling] a genetic lung disorder called sarcoidosis, which can go into remission. I'm in Stage II and I'm trying to reverse it. I've only got one body and I really want to take care of it by working out and eating right.
It might sound a little extreme, but I work out twice a day — cardio in the morning, then sit-ups and body-strengthening in the evening. Also, my husband runs five miles a day and looks like he's 25 — he's 45 — so I'm trying to keep up with him! [laughs]
On what she has learned about losing the baby weight:
Well, when I get pregnant, I get really pregnant! I've also had two C-sections. I weighed 216 after having Xen, but with Ezekiel, I was 270-something — that's the number I'm sticking to! [laughs]
Once you reach a certain age, I think that how you feel is more important than what the scale says. I've actually lost a whole dress size in a month, but I've stayed the same, exact weight. So for me, it's an "inches" game.