Some of your favorite celebrity parents are slated to appear on upcoming episodes of TBS' sitcom "Are We There Yet?":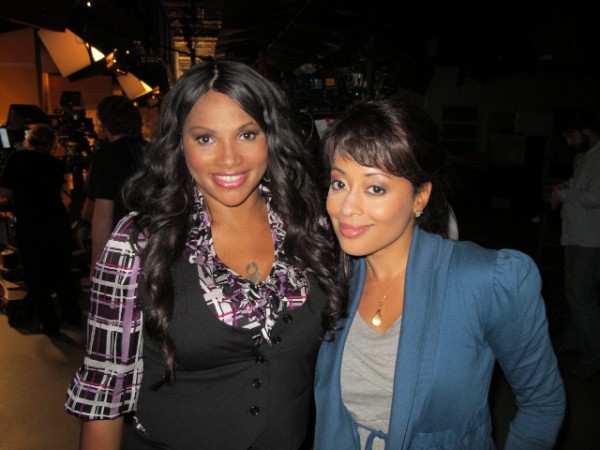 The TBS family sitcom "Are We There Yet?", based on Executive Producer Ice Cube's popular movie, is back in full effect and tonight's episodes, airing at 10pm & 10:30pm EST, feature pioneer rapstress Sandy "Pepa" Denton and model/actress Toccara Jones.
On the upcoming episode, Pepa plays a new field producer who works with Terry Crews's sportscaster character, Nick. Meanwhile, Toccara plays the over-the-top cousin of Suzanne's best friend.
Check out all the All-Star roster of guest stars coming to Are We There Yet? in the next few weeks:
– Wayne Brady: An ad man from Nic's job who encourages the family to send the
children to private school
– Sinbad: A small claims court judge working out an issue between Nick and Suzanne
– David Rasche: A weatherman with eyes for Suzanne's mother
– Michael Strahan: Bouncer who gives Nick a hard time
– Laila Ali : Portrays herself
AND Chubb Rock!
This is a MUST-SEE for sure!!! Don't forget to watch both brand new, back-to-back episodes TONIGHT at 10/9c on TBS!