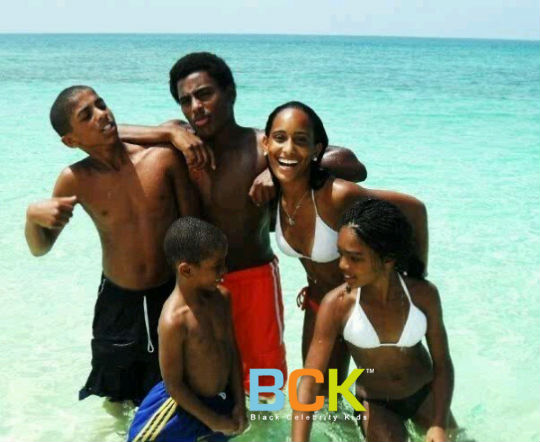 Hint: Their grandfather was a legendary singer. This one is easy!
It's the sons and daughters of Rohan Marley, son of legendary singer Bob Marley. Pictured are Rohan's children with singer Lauryn Hill: Selah(white/black bikini), Zion(black trunks) and John(blue trunks).  Also pictured is Rohan's eldest daughter Eden from a previous relationship (white/red bikini) with unknown boy(red trunks).
In all, musicians Rohan Marley and Lauryn Hill have five children together: Zion(b.1997); Selah(b. 1998); Joshua Marley(b. 2002); John Marley(b. 2003); and Sarah(b.2008).