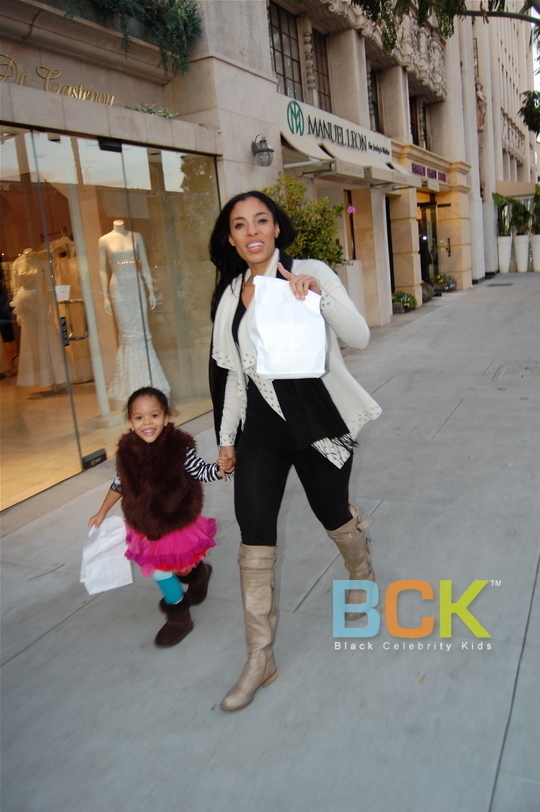 Norma Mitchell-Gibson, the former wife of singer Tyrese Gibson, and her daughter Shayla Somer Gibson,3, were spotted leaving Villa Blanca restaurant in Beverly Hills yesterday(January 6th).
STORY: Tyrese sleeps in car so ex will let him see daughter
Gibson and Mitchell were married in December 2007, a few months after Shayla was born. They later separated in October 2008 and their divorce was finalized in 2009.
PHOTOS: Check out archived pictures of Tyrese and his daughter
One more picture of Shayla is below!