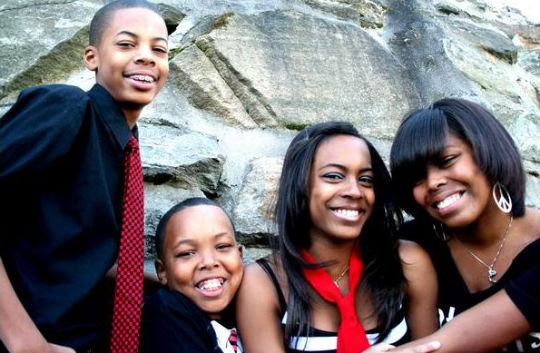 (L to R) Siblings  Joshua, 15, Jonah, 13, Erica Graves, 21, and Alexis, 17, are making a name for themselves as members of the rock band "Graveshift".
"We all love all kinds of music, but when it comes to playing, we connect more to rock," says Alexis Graves. "Everyone has their own style. But this is us."
Eric Graves, 49, says his kids grew up listening to rock music.
"The reason they were attracted to rock is because they could see rock. I had a block on BET," says the father, who felt the cable network was too risqué.
He continues, "I've had industry people say, 'Black kids doing rock? I don't think it's going to work.'"  "They've said, 'I think they should be catering to their own.' "
But the father of four adds, "You don't want the color of your skin to define what you like."
Check out The GraveShift's latest song titled "Resolution":
Website: Graveshiftmusic.com