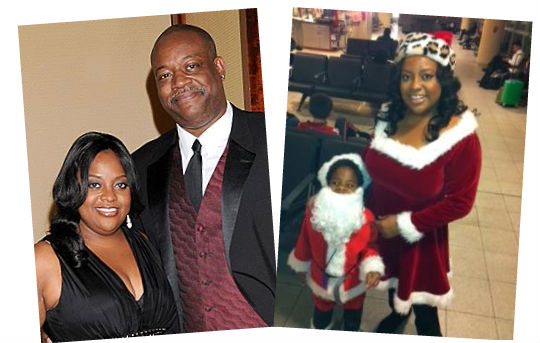 The View co-host Sherri Shepherd has announced her engagement to TV writer Lamar Sally. The proposal took place on December 26th, a day after Christmas.
Upon arriving back to Lamar's home in Los Angeles from a trip to San Diego, Sherri was surprised to find their accommodations had been decorated with lights by one of Sal's best friends, her dog was wearing a Santa beard and hat, and, in the middle of a dish of Sherri's favorite but forbidden M&M's (she is diabetic), was a tiny little box.

Before Sally popped the question, he sought permission from Shepherd's 5-year-old son, Jeffrey, with a little encouragement in the form of Michael Jackson's The Experience Wii game. "With that, Sal took a knee and, backed up by the King of Pop, popped the question.

The two were introduced by Jay Tucker, fiancé of Shepherd's close friend Niecy Nash, and have been together for more than a year. They are planning an August wedding in Chicago.