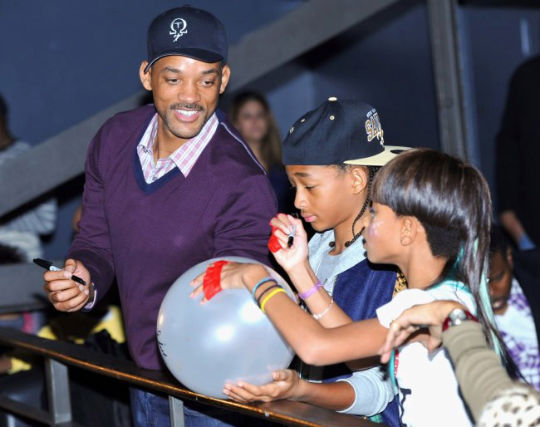 "There's a possibility" that tween star Willow Smith will do a remake of her dad's song "Parent's Just Don't Understand."
"There's a possibility. It's a really good song," Willow says of her father Will Smith's 1988 rap song.
In a recent interview with Yahoo, the 10-year-old star talks about her parents, her music, and lots more. Watch the Video below!
On the best advice she has ever gotten from her parents.
Have fun because that's the best. If you're not really having fun then there's no point of really trying. And sometimes it can be work. You need to do it. Sometimes you have to do it because you have to promote your song.
On the message she wants other kids to get from her music:

I have the motto that says whatever you see in your closet that you like pick it and wear it. It's not just your closet, but just your life. Whatever catches your eye. Pick it.
On what it is like being on Jay-Z's Roc Nation label:
When I have an idea, and I express it to him, he doesn't say, 'Oh, that's bad. I don't like it. That's bad.' He tries to make it better.
Click here to read more at yahoo.com.