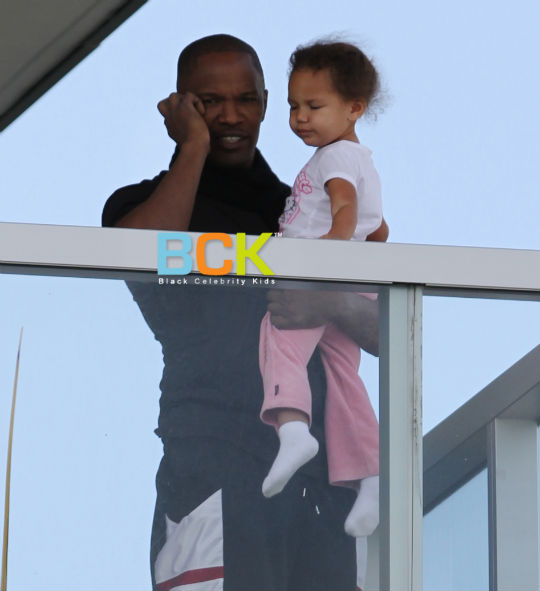 Jamie Foxx totes his baby girl while chatting on the phone on his hotel balcony in Miami Beach, FL yesterday(December 29th). Actress Garcelle Beauvais-Nilon was the first to announce that Jamie had fathered a daughter last year.
She revealed on the Wendy Williams show in April of 2009, "We saw each other Easter Sunday actually at a friend's house and he came with his lovely daughter and he told me that he had a new baby. I said, 'Wow, Jamie do I know the baby mama?' and he goes, ' No.' Then I go (jokingly,) 'Do you know the baby mama?'
Jamie also has an older daughter named Corinne Bishop,16.
More close-up pictures below!
Photos:Splashnews