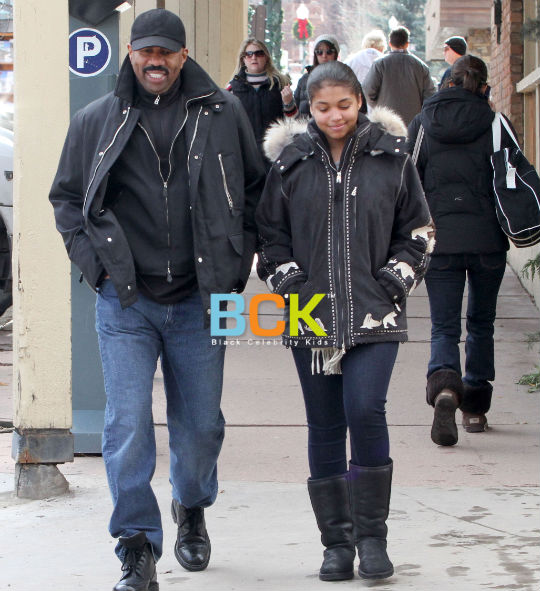 Comedian-Actor-Television Host Steve Harvey strolled down the streets of Aspen, Colorado with his daughter Lori,13, on December 22, 2010.
Lori happens to be Steve's bonus daughter from his marriage to Marjorie Bridges.
"When my wife, Marjorie,and I got married, she had three children,and i had four. The union of our family has been the greatest thing ever to happen to me. The kids all call me Dad. I tell my boys not to play rough with their younger sister. I try to teach them what i know already: You're never going to win an argument with a girl, so just let her have what she wants! Being a parent has shown me that I'm little bit softer than i thought i was. While my younger kids get away with far less than their older siblings because I've seen it all before, they all come talk to me because they know i won't judge them, " he has said
In all, Steve and Marjorie have seven kids.
More pictures below!
Photos:Fame Pictures