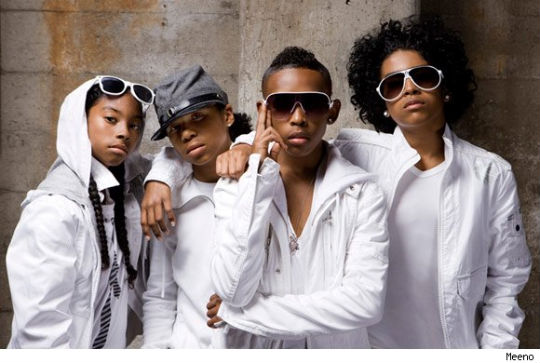 They just ended a world tour with teen sensation Justin Bieber and in less than a few months, they will be releasing their debut album #1 Girl.  It's safe to say that 13-year-old stars (L to R) Ray Ray, Roc Royal, Prodigy, and Princeton are making a name for themselves in the music industry.
The group recently sat down with Music Remedy.com to talk about their new album and much more.  Check out snippets from the interview below:
On what a typical day is like for them
Prodigy: "A typical day for us would be we wake up have breakfast go to tutoring for 3 hours of schooling. Then to the physical-trainer or media training. After lunch we head off to rehearsal for 6-8 hours. Then we get ready for the show and do meet and greets but our schedule changes a lot depending on where we are. We study for another 2-4 hours before bedtime."
On the steps they took before getting signed up:
Princeton: "We were developed for two years by our management team Keisha Gamble and Walter Millsap before we got signed. We danced, practiced, performed and took vocal lessons for 8 hours everyday. We trained very hard to do this, but we love it so it's been worth it. We still do 8 hour rehearsals."
On their goals:
Princeton: "As a band we'd like to sell millions of albums together, get into acting, win major awards, like a Grammy or an Oscar, and we're already planning our own Mindless Clothing line.
Related Interview: Mindless Behavior talks Justin Bieber, Music and more!