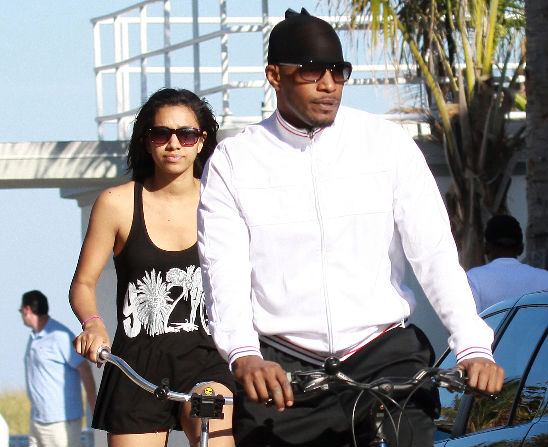 Jamie Foxx says he owes his musical success to his 16-year-old daughter Corinne Bishop.
"When I first started I was doing this little slow music, you know, just R&B … and my daughter walked in and said, 'What you doing?' I said, 'I'm working on the album.'   She said, 'I hope you don't put that on there because you going to put everybody to sleep,'" Jamie says.
Ultimately, Corinne advised her dad to reach out to younger artists in the business. Since then, Jamie has released a double-platinum and a platinum album.  It is highly likely that his latest album "Best Night of My Life" will also reach platinum status.
AUDIO: Click here to listen to Jamie's latest album!
"A lot of times in order to be successful with music, you have to listen and sometimes allow other people to sort of steer you in the right direction," Foxx advises.
Source:Ap