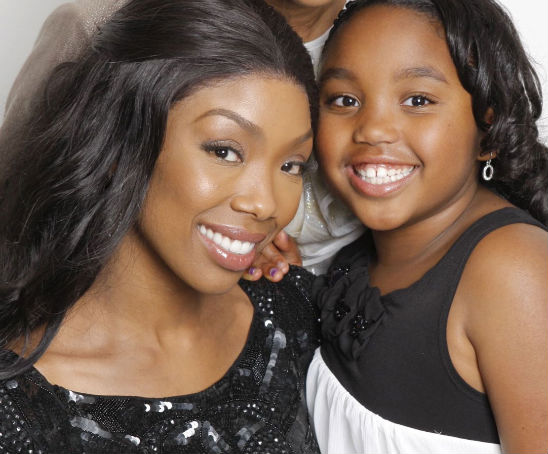 Brandy's eight-year-old daughter has made her Christmas  list and checked it twice! Forget if she's been naughty or nice because this little girl no longer believes in Santa Claus.
"I got her list, and it is ridiculous. When she believed in Santa, she had a smaller list, but now that she knows I'm Santa Claus, she went crazy. Now, she wants a Blackbery and an iPhone 4. It's like, 'Little girl, you are 8, and you're asking for a Blackberry?'" Brandy tells PopEater.
Sy'rai will certainly not be getting a Blackberry or an IPhone for Christmas, but she will be getting plenty of hugs and kisses.
"It was so cute. She also asked for a hug and a kiss," Brandy says. "Then clothes and shoes. She'll get that and a few Barbies and American Girl dolls. But no way is she getting a Blackberry."
The singer says she plans to spend Christmas in Mississippi with her family.
"I love Mississippi. There is something about the energy there that feels like home, so I want to go back with my family, hang out, eat and go fishing," she said.