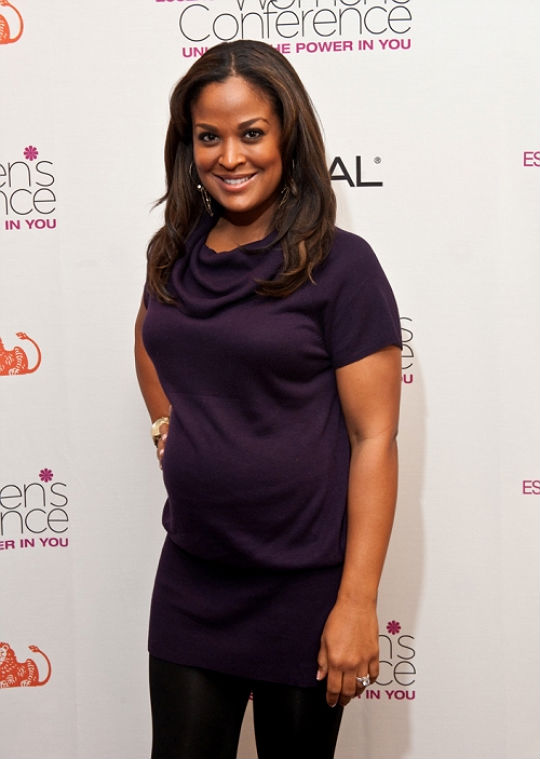 Laila Ali has revealed that she is expecting a baby girl.
She writes, " I am so excited and pleased to announce that I am having a girl! Her name will be Sydney J. Conway. I've even started buying little outfits for her when I spy them in the sale section. However, exerting self-control at the sale rack is like trying to exert self-control around all of the cookies, cakes, gift baskets and sweets that seem to be everywhere right now! But I fight the urge as much as I can. To help maintain my self-control, I allow myself a "cheat day" on Saturdays when I can eat whatever I want. I'm not talking about a nibble of this or that, but literally whatever I want. I love Saturdays!"
Congratulations to Laila and her husband Curtis Conway!  The couple are already parents to Curtis Conway Jr,2.
Photos:Source