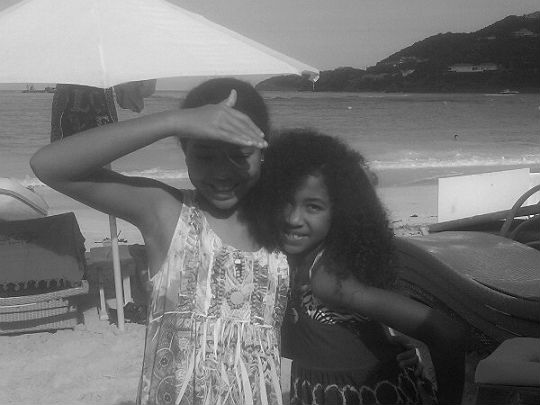 Mogul Russell Simmons has taken his girls to St. Barts for the holidays. The father of two tweeted this picture* of his daughters with the caption, "Ming and Aoki. Chillin on beach. Growing so quickly[sic]. "
Check out more pictures of the family below!
Also, Click here to see pictures of the girls vacationing in St. Barts last year.
Photo:* First picture desaturated for clarity.