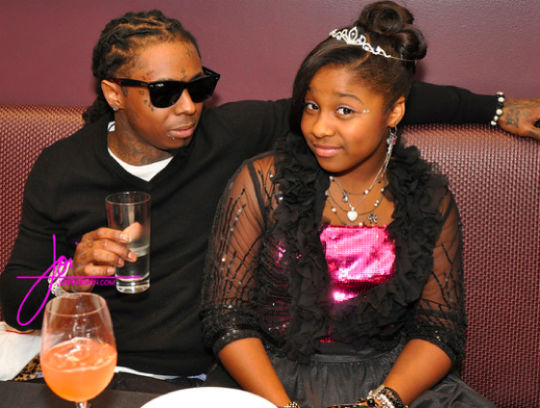 Rapper Lil' Wayne's 12 year old daughter wants to be in the entertainment industry. According to Wayne's manager Cortez Bryant, Reginae Carter has the talents to one day become a star.
"Reginae is just a star," says Cortez. "She wants to be singer, an actress, she does it all. A great personality. She takes after [Lil Wayne]. He's going to nurture whatever she wants to do. He's supporting her in anything that she wants to do. So, if she says she wants to sing, I know that Wayne is going to do everything in his power and help her fulfill that dream, and I'm going to be right there to nurture it."
Reginae has had a little experience performing in front of big crowds; she was after all once a part of  The OMG Girlz. Though she has since departed from the musical group, Reginae continues to nurture her talents in a web series called "The Reginae show."
VIDEOS: Watch Reginae's web series called the "Reginae show"
What do you think? Does Wayne's daughter have what it takes to become a star?
Video Archive: A ten-year-old Reginae Freestyles:

Photo:JoiPearson