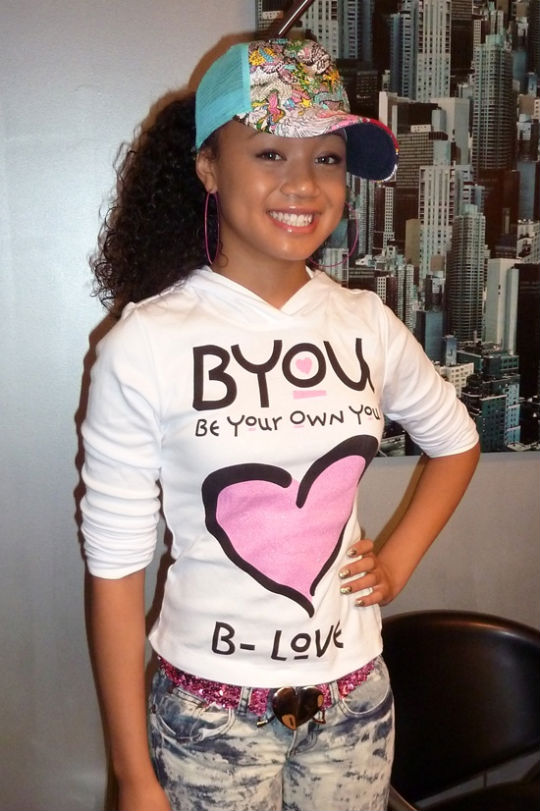 Cymphonique Miller,14, models her latest self-esteem apparel line for girls called "BYOU-Be Your Own You".  The teen star recently appeared on Good Morning New York on Fox News to talk about the Be Your Own You apparel line as well as her new show on Nickelodeon.
She says of her clothing line, "This is more than an apparel line, this is a movement because we are empowering young girls. Too many girls are constantly comparing themselves to other people and measuring themselves up to people on television, in magazines or at school instead of being themselves.  When you are not your own you, you're not living up to your greatest potential."
Watch the video below to find out what Cymphonique has to say about her new show, which will debut in 2011 on Nickelodeon.
Website: Shopbyou.com
Source:Modoration