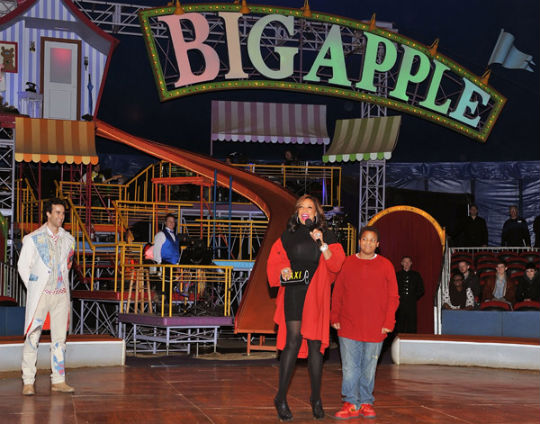 Wendy Williams and her son Kevin Williams Jr.,10, were the guest ringmasters at the Big Apple Circus on December 10, 2010 in New York City.
The talk show host recently revealed to website Momlogic that though she has a busy schedule, she is able to balance motherhood with her burgeoning career:
"I love to get home and see what I'm going to make for dinner. You know, it's not perfect — I don't cook every single day, and I'm certainly not the best cook in the world. But I grew up wanting a career and wanting a family. It's hard to figure out how to balance both, and you need a lot of cooperation from everyone. I try to get my pajamas on by the time it gets dark. We hang out in the kitchen, the heart of the home, and I make dinner while my son Kevin does his homework.
Check out more pictures of Wendy and her son below!