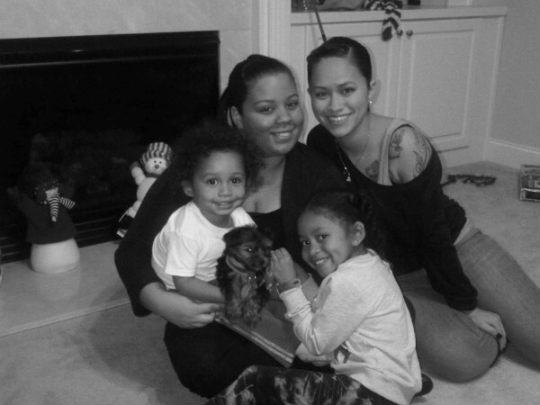 Pictured* are rapper Lil Wayne's first-born son Dwayne Carter III,2, his mother Sarah Vivan, and his sister Essence(from his mother's side).
Dwayne Carter III and his sister got an early Christmas present recently-a puppy named Aston.  Sarah writes via twitter, "I just gave my babies one of their Christmas presents early because they couldn't stay away from Pa-Paw's house where I was hiding it."
See one more picture below!
Photos:* First picture desaturated for clarity.