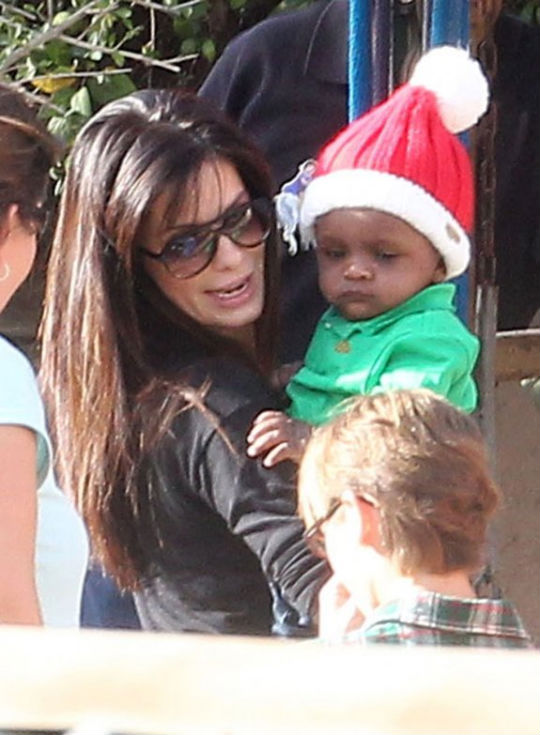 Actress Sandra Bullock and her son Louis Bardo, 1, were spotted at a Christmas party in Santa Barbara, Calif. on Saturday (December 11).
The duo are reportedly planning to spend Christmas with Sandra's ex-husband Jesse James.
Reports Contactmusic.com, "Sandra wants to make sure Louis grows up knowing Jesse's children, so she is willing to put the past behind her for the sake of the kids. Sandra knows that having Jesse's family in Louis' life is good for him. So she's opening her home and her heart to the children, inviting them to visit atChristmastime."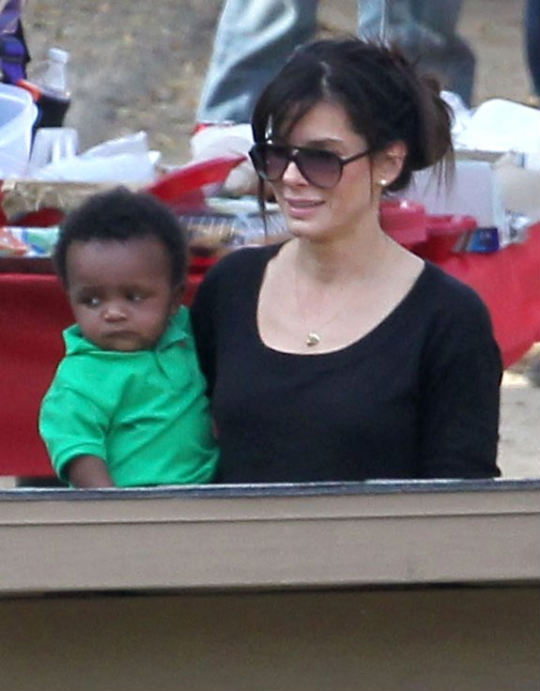 More pictures in the gallery below!
Photos:Flynet