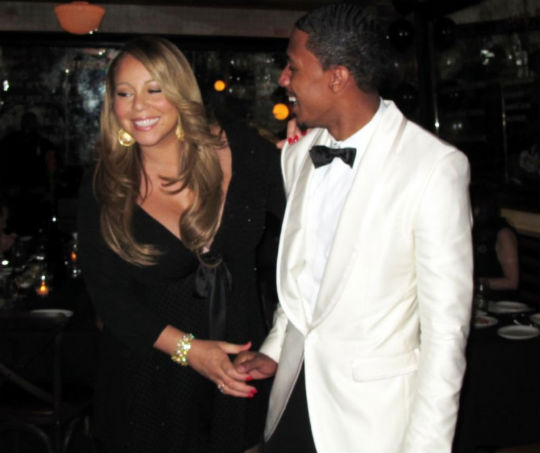 Contrary to rumors, Nick Cannon says that he and his wife Mariah Carey are not expecting twins.
He tells Access Hollywood, "That [twin] rumor came from an interview Mariah did where she was talking about her Christmas album and how she's been singing so much, and she referred to her stomach as 'they," Nick told Billy and Kit. "She said, like, 'I hope they don't hate Christmas.' From there we heard all of these twin rumors."
"But we want to be surprised," he continues. "We were told that it's going be one of the biggest surprises of your lifetime to see what the sex of the baby is, so, we're trying to wait. But you never know."
Meanwhile, the "America's Got Talent" host says he keeps his pregnant wife happy with "lots of massages, and lots of pregnancy pillows. That's my thing right now — just give her a pillow and she's happy!"
And what of Mariah's cravings?
"Most of [her cravings are] really healthy," Nick says. "She's craving a lot of fruit. She sent me out for candy apples one night."
"I don't know if that still fits in the fruit category, but it was definitely a tough time," he laughed. "I had to see if there was circus or a carnival in town!"