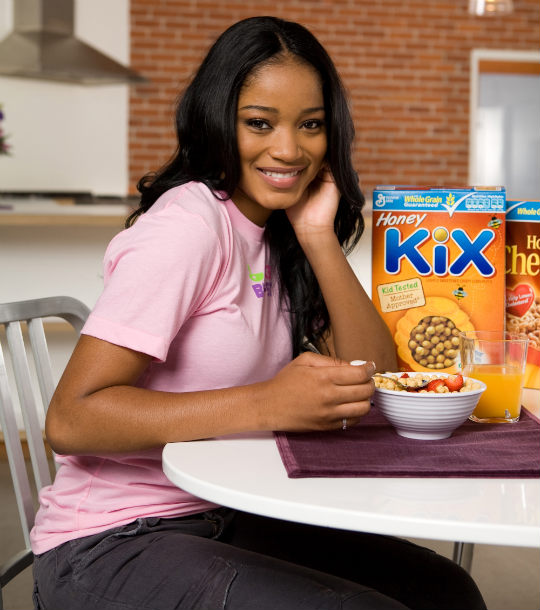 Teen star Keke Palmer has teamed up with General Mills cereal to encourage teen girls ages 14 to 17 to eat breakfast each morning as part of the "I<3 BKFST" campaign. The campaign not only helps to promote healthy eating, but also plans to help foster girls in need.
I <3 BKFST not only intends to educate teen girls about the benefits of eating breakfast, but the campaign will help a foster home for girls.

Teens who click "like" on Facebook.com/IHEARTBKFST and then pledge to eat breakfast will trigger a General Mills donation of 25 cents for every pledge made through Dec. 22.

The pledges will prompt General Mills to donate at least $5,000, and a maximum of $10,000, to Grace House, a foster home for girls in need located in Birmingham, Ala. (Read More)
Facts:
-African-American girls are more likely to skip breakfast.
-Breakfast cereal eaters tend to have lower waist-to-height ratios, lower total cholesterol and lower LDL cholesterol.
– Eating breakfast increases your chances for having lower body mass index, improved nutrition etc..