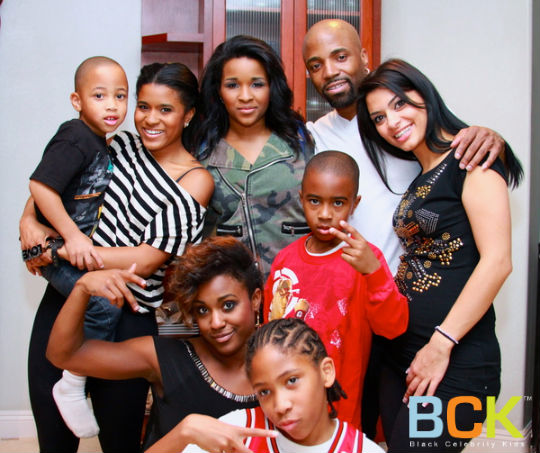 One big happy family? Looks that way! Musician Teddy Riley is photographed with three of four of his daughters and two of his sons. Can you spot them out?
Pictured are daughters Deja(black and white top),16, Taja Riley(black top, front row),18, and Bobbie(camo top), 22; and sons Lil Teddy,7, and Samar,5.  Missing are older children Dante Horne,26, and Nia Riley,21.
Bobbie, Taja, and Deja have formed a group called Raidr. Click here for more information on the trio.