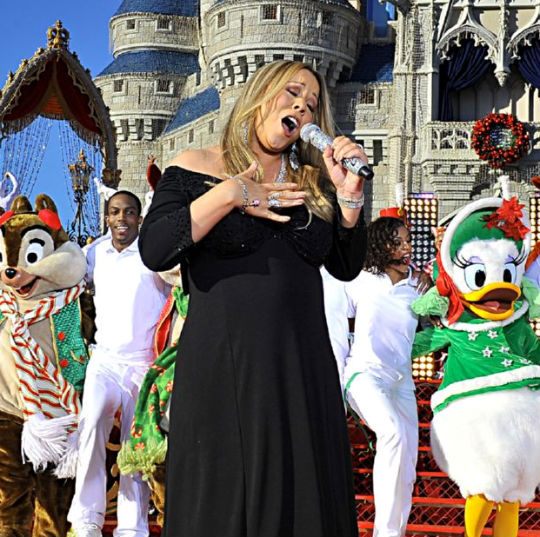 Expectant mom Mariah Carey is elated that her child won't have to endure the same prejudices that she experienced growing up as a child of Irish-American and African American descent. The singer says that President Obama's presidency, as well as other important events, has helped to make the world more accepting of mixed-race people.
"Having Obama in office and bringing a child into the world at this point is totally different than me feeling like an outcast when I was growing up and not feeling like it was OK to be ethnically diverse, and I can't believe that we have arrived at this point within society," she tells British Pride magazine.
She continues, "I think it's a little bit easier now because the world has changed just in terms of identifying yourself. That always felt like a strange thing to me as a child, not looking the same as your own mother of father was a very different thing back then."
The singer and her husband are expecting their first child in spring of next year.
Do you agree with Mariah? Is the world more accepting?