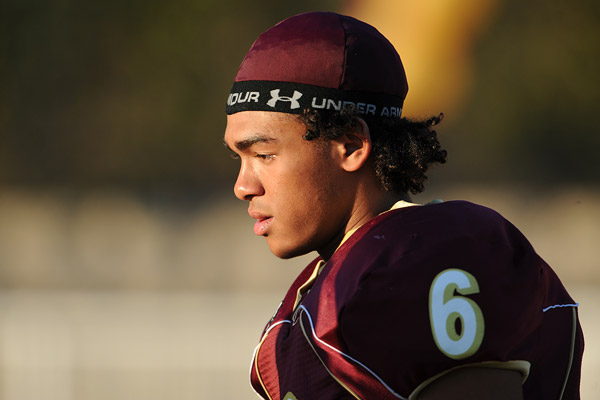 Trey Smith may just have a career in football.  The senior high-school football star has already been offered a scholarship by FCS Northern Arizona.
A football commentator writes, "Trey Smith might have a movie star father (actor Will Smith) and soon-to-be famous [siblings]*, but while his family does the fame thing, Smith has been quietly working on his catching and route running at Southern California's Oaks Christian Academy, dubbed by some as "Hollywood High."
….Smith caught just 22 passes and two touchdowns as a junior last season primarily because of a foot injury. This season Smith is considered just one of a crop of receivers Oaks Christian has to make opposing defenses go crazy."
Trey has not hinted as to whether or not he plans to accept the college football scholarship from North Arizona university, but one thing is for sure: Trey loves football.
*BCK Says: The football commentator chose to say 'step-siblings, but BCK has corrected it to read "siblings".