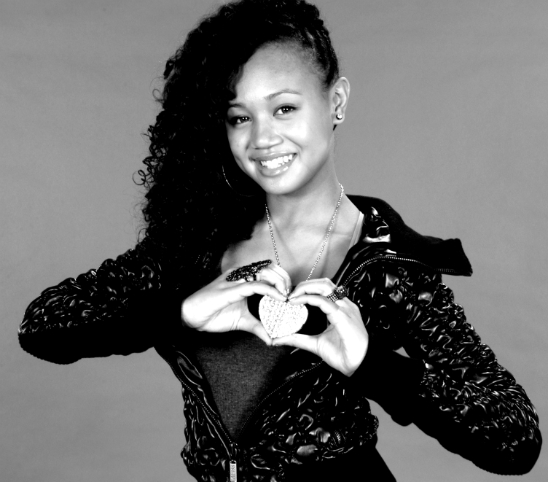 Cymphonique,14, has launched a school tour to encourage kids to stay in school. The tour kicked off on November 22nd in Memphis, Tennessee at Hamilton Middle School, and will continue through Florida, Texas, Arizona, Louisiana and to California:
She will be performing and speaking to thousands of students about the importance of education, dealing with peer pressure, bullying, saying NO to drugs, respecting your parents & teachers and sharing her secrets to making A's. Teen sensation Cymphonique is the daughter of music mogul, entrepreneurial businessman and philanthropist Percy Miller also known as Master P and the little sister of the multi-talented entertainer and college student-athlete, Romeo Miller.

Cymphonique Miller says that her mission is to empower young girls and is leading by example that hard work, dedication, and commitment results in success. And with that success she generously gives back through donating her time and resources. Not only does she make good music for the fans, she is conscientious of her song lyrics and the effect of the message she sends to young people that can make a difference and change lives. Like in her song "All That" she sings "If you're all that and you know it, clap your hands. If you're a leader, Leader, let me hear you say… Yeah, I think I'm all that…" "Young people shouldn't be afraid to be confident; we are the future," stated Cymphonique(source).
VIDEO: Cymphonique talks about her music, inspiring kids and much more