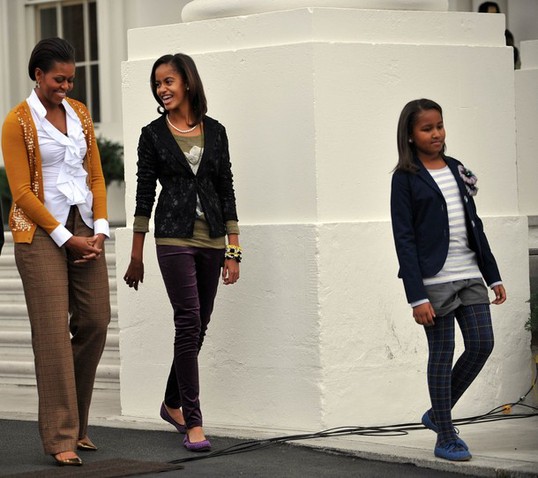 First lady Michelle Obama with daughters Malia,12, and Sasha,9, welcomed the White House Christmas tree after it was delivered by horse drawn carriage on November 26, 2010 to the White House in Washington, DC.
A military band played "Oh Christmas Tree" during the ceremony. The tree was hauled through the White House gates by horse-drawn carriage and presented to the Obamas by Christopher Botek. It was grown on his family's Christmas tree farm in Lehighton, Pa. — the second time the farm has supplied the White House with its official tree.

….Mrs. Obama and her daughters walked around the carriage to inspect the tree and the first lady bent over to take in the fragrance. She asked her daughters for their opinion and they gave the tree a unanimous thumbs-up.

"We'll take it," Mrs. Obama exclaimed.