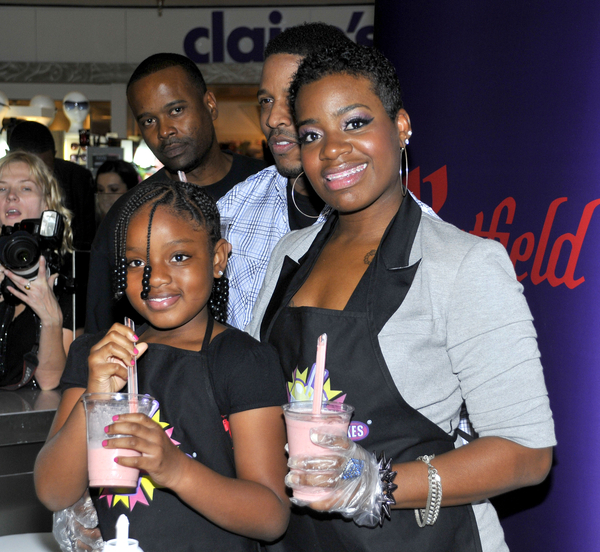 Singer Fantasia Barrino and daughter Zion,9, created a custom milkshake called 'The Southern Paradise Shake' which comes with Strawberries, Pineapple, Coconut and Vanilla Ice Cream at Millions Of Milkshakes on November 24, 2010 in Culver City, California.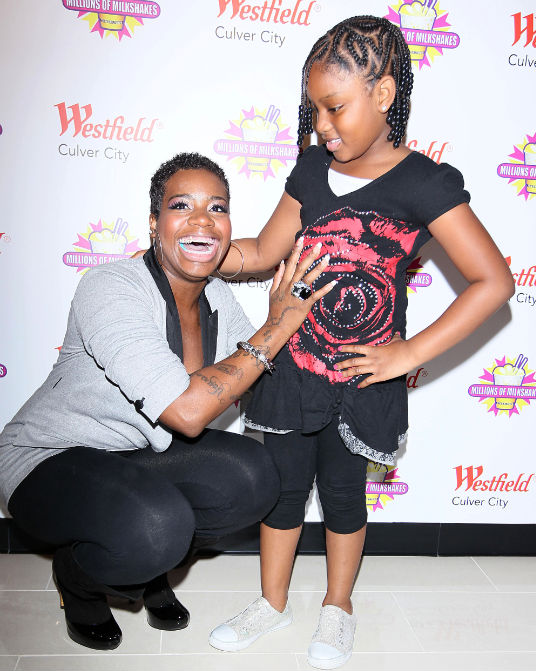 During the festivities, Fantasia introduced her daughter to the public  and said:
"This is Zion, my daughter, and I keep her with me now because she's the best thing for me to have right now….. Truly I'm just thankful to be here. After all that I've been through, I still have joy. It doesn't matter anymore because we have to learn how to live our lives for us. We can't please everybody."
VIDEO: Fantasia and daughter at Millions Of Milkshake.
Photos:Wireimage/Pr