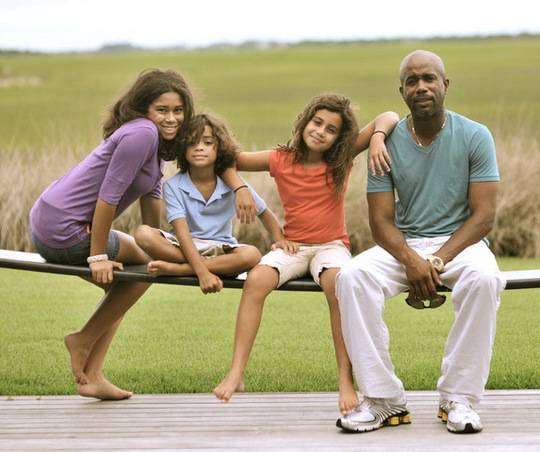 Darius Rucker poses with his kids Carolyn(L),15, Daniela(R),9, and Jack(C),5. The country music star has said that his music is greatly influenced by his kids.
"My children have had a huge effect on me.  Everything in my life is about them. It's even crossed over into my songs."
See more pictures of Daurius' kids from earlier this year.
Photos:DariusRucker.com