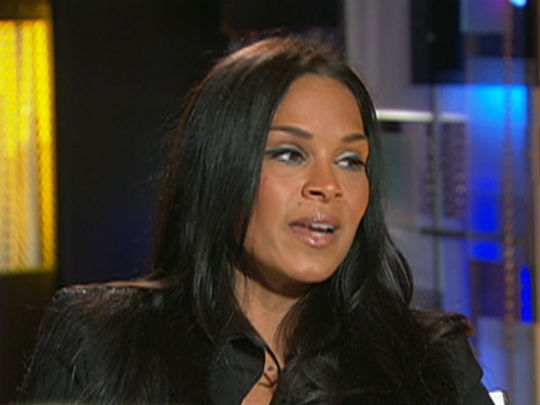 Sheree Zampino is used to everyone referring to her as Will Smith's ex-wife. Even her second husband, Terrell Fletcher(pictured below), a former NFL player turned pastor, has to cope with his wife being referred to as someone else's ex-wife. "It is what it is. It kind of comes with the territory, unfortunately. And that's part of the baggage that I come with," Sheree shares with Wanda Adams of  Marketing Ministry.
PHOTOS:Check out recent pictures of Sheree and son at Trey's football game
Together Sheree and actor Will Smith are parents to Trey,18. Trey's siblings are child stars Willow,10, and Jaden Smtih,12.
"Our kids don't refer to each other—and when I say three kids I'm talking about Willow and Jaden—they don't refer to each other as half brother and half sister. That concept is so foreign to them. They are brothers and sister. Period."
She adds that she has never used her son Trey as a pawn. "And one of the things I never did—I know sometimes we have a tendency to use our kids as pawns—and if I'm mad at you then you're not going to see [your father]. That's so foolish, because you're taking it out on your child."
So does Sheree have a friendly relationship with Will's second wife, Jada Pinkett-Smith?
"I've had people ask me, 'Are you and Jada friends?' Jada and I are friendly, absolutely," she says.
"And see, too, it depends on your understanding of the word friend. Jada and I don't do things separately [from the kids]—like, 'Girl, what you doing today? Let's get lunch.' Or 'Let's go see a movie.'
"We don't cross that line. Because, see, now what happens is if we have an issue in our friendship, it affects everything. Now it affects the kids.
Photo:Cohionline.com