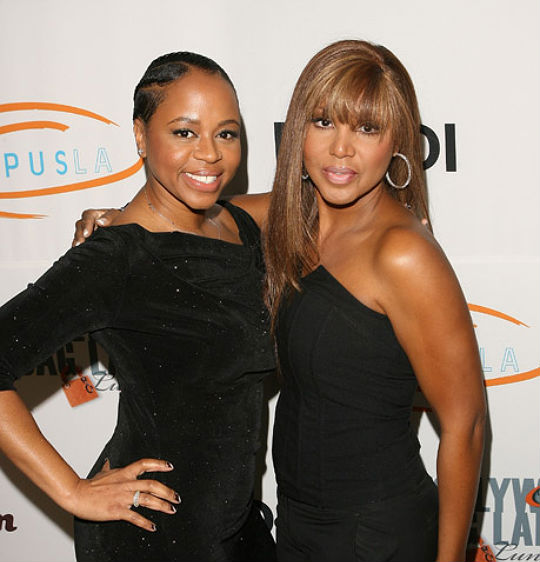 Celebrity moms like Shante Broadus, whose daughter has Lupus, Toni Braxton, and Kimberly Elise were in attendance for Lupus LA's 8th Annual Bag Ladies Luncheon on November 16, 2010 in Beverly Hills, California. During the awareness luncheon, Toni revealed that in addition to suffering from a serious heart condition, that she too suffers from lupus.
E! Online reports upon receiving her Women in Achievement award last night, Toni said: 'Take a look, this is what lupus looks like.'
Shante and rapper Snoop Dogg's daughter, Cori Broadus, was first diagnosed with the disease at the age of six.
Some facts about Lupus:
* Lupus is also a disease of flares (the symptoms worsen and you feel ill) and remissions (the symptoms improve and you feel better). Lupus can range from mild to life-threatening and should always be treated by a doctor. With good medical care, most people with lupus can lead a full life.
*It is estimated that at least 1.5 million Americans have lupus. The actual number may be higher; however, there have been no large-scale studies to show the actual number of people in the U.S. living with lupus.
* It is believed that 5 million people throughout the world have a form of lupus.
* Lupus strikes mostly women of childbearing age (15-44). However, men, children, and teenagers develop lupus, too.
* Women of color are 2-3 times more likely to develop lupus.
* People of all races and ethnic groups can develop lupus.
Please visit LupusLa.org for more information on this debilitating disease.