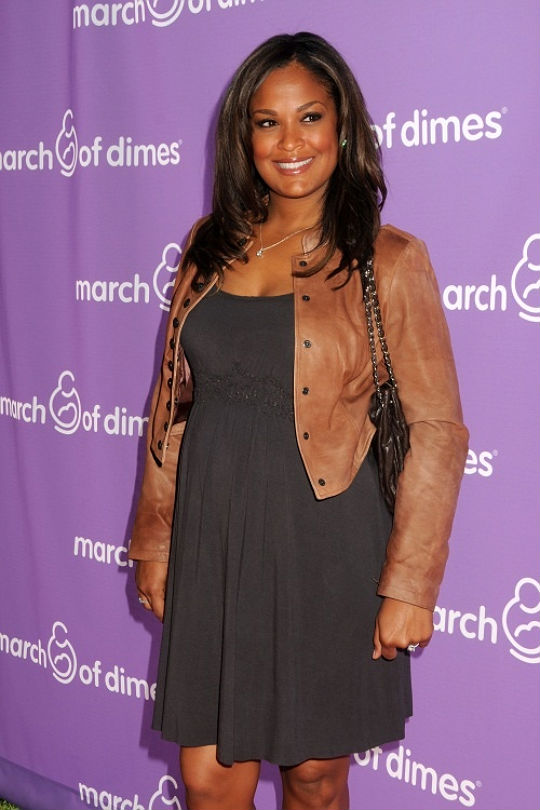 A pregnant Laila Ali attended the 5th Annual March of Dimes celebration of babies luncheon on November 13, 2010 in Los Angeles, California.
Laila, who is four months pregnant, plans to work out throughout her pregnancy.
"The plan is to work out 4-5 times a week with 50 minutes of cardio (25 minutes on the treadmill and 25 on the elliptical trainer). Also I usually work on my legs 2-3 times a week. That workout consists of 3 sets of 25 squats, 6 sets of leg extensions, 6 sets of hamstring extensions, 3 sets of both inner and outer thigh, 3 sets of calve raises and 3 sets on the Butt Blaster machine," she said recently.