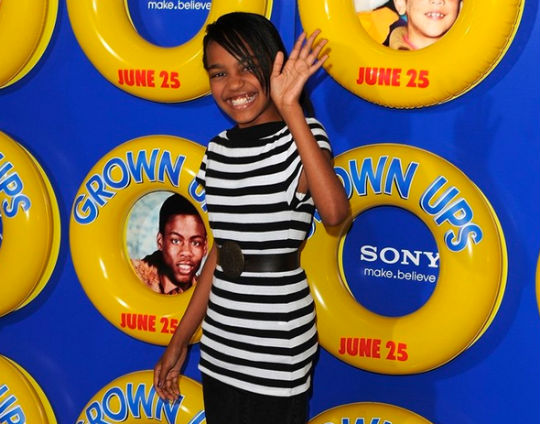 China Anne Mcclain, best known for her role on Tyler Perry's House of Payne, is set to star in a new television series called Ant Farm.
According to the Hollywoodreporter, "The series introduces new talent China McClain. The 12-year-old plays middle schooler Chyna Sparks, a musical prodigy who gets into a gifted program called Accelerated Natural Talent at the local high school. Along with her fellow "ANTs," she must navigate the halls of a new school of older kids who're not particularly fond of grade-skipping newbies.  The13-episode project also stars Sierra McCormick (Ramona and Beezus), Jake Short (Dexter), Stefanie Scott (Flipped) and Zach Steel."
Production on the series will begin in early 2011.