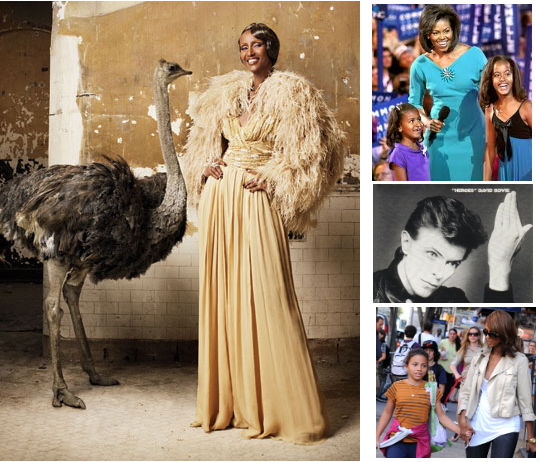 In the December issue of Harper's Bazaar, Supermodel Iman, who is the new host of Bravo's The Fashion show, reveals that she is just an ordinary mom except that she has "a whole crew to get me ready every day."  What else did the  glamorous mom have to say in her latest interview? Check out snippets from the issue below:
On the worst thing about being a parent:
"The early mornings. There is soccer and music class at 7:30 A.M. Remember, I am 55. I can only take so much!"
On cooking home-cooked meals for her family:
"I vowed to myself when I got married that I would cook every night. I find it very therapeutic," she says.
On Michelle Obama:
"She is very smart, and for me, the thing I most envy is her children. When is the last time we saw two girls that age at the inauguration, and their mother did not have to say, "Sit still!" ?
On her daughter's opinion about her long neck:
"My daughter likes to draw. She'll say to me, "I am doing a portrait, so you have to sit still." And then she'll say, "Oh my goodness, you have such a long neck. Weird!"
On her favorite song of David Bowie's[ her husband]:
So many! "Heroes" especially. "Suffragette City" always gets me dancing with my little girl, Lexi [age 10]."
Click here for the entire interview at Harpersbazaar.com.