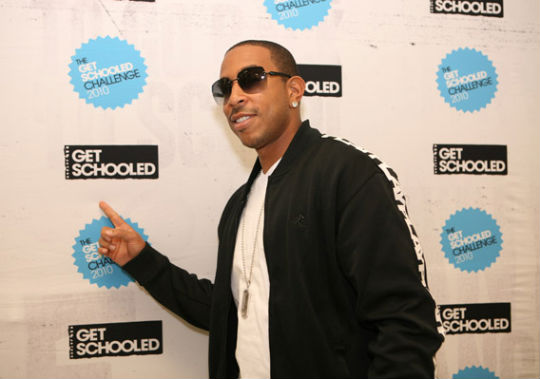 "Actually when I was in college, I studied business because in the music industry a lot of people say it's 90 percent business, 10 percent music. So it's important that you understand that education is extremely important,"  Ludacris told students at the Thurgood Marshall Academic High School in San Francisco, CA this past week.
The rapper was visiting the high school as part of a campaign called "Get Schooled", an initiative to to help decrease the dropout rates in America's Schools.
Take a look at some troubling statistics
* Every 26 seconds a student drops out of high school.
* Each year, over 1.2 million students… that's 7,000 EVERY school day… fail to graduate from high school on time, if at all.
* 70% of all eighth graders do not read at grade level.
* One third of all U.S. students fail to graduate high school and most low-income students enrolling in college never finish.
Check out exclusive videos from this event.
Website: GetSchooled.com