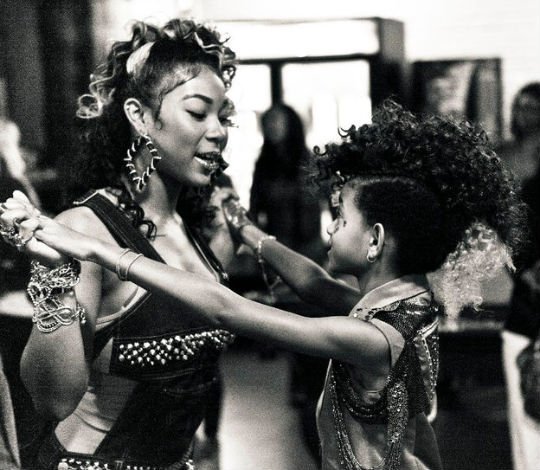 Willow Smith,10, has fun backstage with one of her "Warriorettes", who just happens to be her cousin. Check out more pictures from Willow's first tv performance on the Ellen Degeneres show.
According to BillBoard, Whip My Hair is the #4 most downloaded song on the Internet.
In Case You Missed It:Click here to see Willow's performance on the Ellen show.
Photos:Facebook