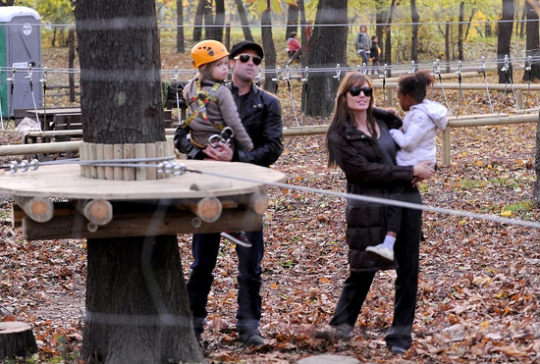 Brad Pitt (not pictured) and Angelina Jolie took their kids to a park in Budapest, Hungary on Friday(November 5th).
A source at the scene tells X17online, "Brad and Angelina looked so happy to be together. You could tell the girls missed Brad and the boys. They were so carefree, enjoying being outdoors and playing with the kids. At one point Shiloh asked for help on the zipline, yelling to him, 'Daddy! Come and hold me!' It was so cute."
Click here for more pictures of Zahara and her family.
Photos:INFdaily/Bauergriffin