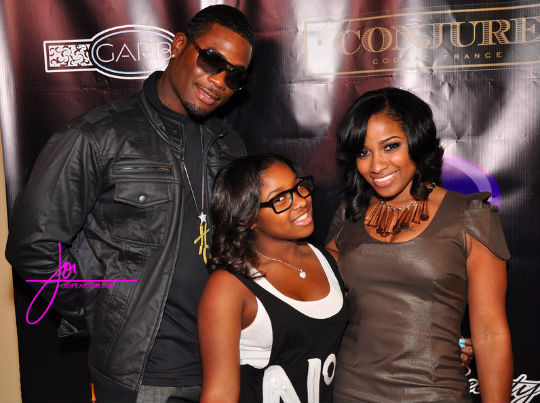 Reginae Carter,11, was on hand for the grand opening of her mom Antonia Carter's new boutique called Garb:
Antonia Toya Carter hosted her grand opening of the "GARB" Boutique this past Saturday in New Orleans. Guests included members of New Orleans City Council- Cedric Richmond, Barbara Lacen-Keller, Helena Moreno, her celebrity friends- Rasheeda & Kandi Burruss, her fiance' Memphitz', her reality show producer-James Dubose of Dubose Entertainment, and a host of family and friends were all there to show their support at this private event.

The GARB Boutique specializes in affordable priced women's clothing, accessories and shoes. It also boasts a section called "Toya's Closet" where guests can purchase one of a kind items straight from Toya's wardrobe.

The meaning behind the name Garb is a distinctive style or form of clothing or dress, which Toya felt was a perfect name for her new boutique and Magazine St. in New Orleans was the perfect location. (Source)
GARB is located on 2108 Magazine Street in New Orleans.
Photography:BuzzintheCity/JoiPearson/Glamourvixen